JAPANESE SLIDING STYLE PANELS DAZZLE WITH ELEGANCE AND VARIABILITY
Japanese panesl – variable and stylish alternative for shading
An interesting alternative to blinds or curtains can be a Japanese sliding wall panel. Japanese panels are based on thousands-year-tested tradition. They are also very functional, beautiful and elegant. For the construction of Japanese panels can use a wide range of decorative fabrics from translucent light curtains to opaque curtain material or special solid blinds.
Japanese sliding walls are very variable. Ideal for shading windows, separating rooms, to cover the various shelving systems and changing rooms, you can find a good use of it at home and in restaurants, medical facilities. They can be practical in the office for variable separation of work places and the like.
You can choose the height, width and number of Japanese sliding wall panels, the method of operation and material.
How do the Japanese panels work?
Japanese sliding walls are mounted on upper aluminum bar that can be from two to five slots. In each one moves one or more carriers of individual cloth panels which length is optional according to your needs.
Each carriers of a single Japanese panel moves on special wheels so that the movement is quiet, smooth and easy. Japanese wall panels themselves are attached to the sliding support with Velcro fastener. Strips of Japanese walls are provided by hidden lead that ensures their straint at the bottom.
Top rails and sliding panels of Japanese panels are made of surface-treated aluminum. The basic colour is white and at an additional cost we can also deliver it in silver or bronze colour. Plastic components which are used here are made of very high quality plastic that does not lose elasticity even after many years of use.
How is the Japanese panel controled?
Japanese sliding walls offer several different control methods. Manual control is possible simply by pulling the fabric. It is also possible to equip the Japanese panels with string or rod control. It is more comfortable to control the systém with a quiet and reliable electric motor with remote control or button.
However the variability of Japanese wall does not end here. Japanese sliding walls also offer a variety of options in a way of drawing the panels – from one side to the other, to both sides, centrally in the center, or even irregularly varying according to actual needs.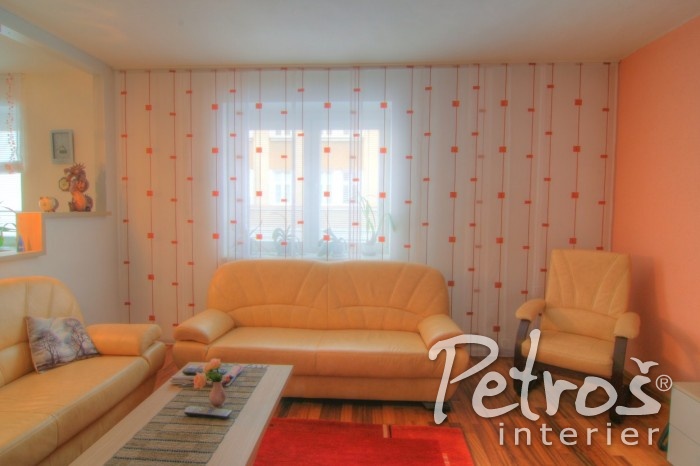 Maintenance of the Japanese sliding wall
Users of Japanese panels greatly appreciate the ease of maintenance. Intelligent way of attaching fabric panels to carriers with Velcro for easy removing the fabrics enables easy pulling down of the fabrics and it is also easy to pull the lower reinforcement weight out. After washing you put the fabric back easily, back to its place. Fabrics are cleaned or laundered according to the material used and the manufacturer's in­structions. Rolling fabrics shall be clean duster or vacuum cleaner.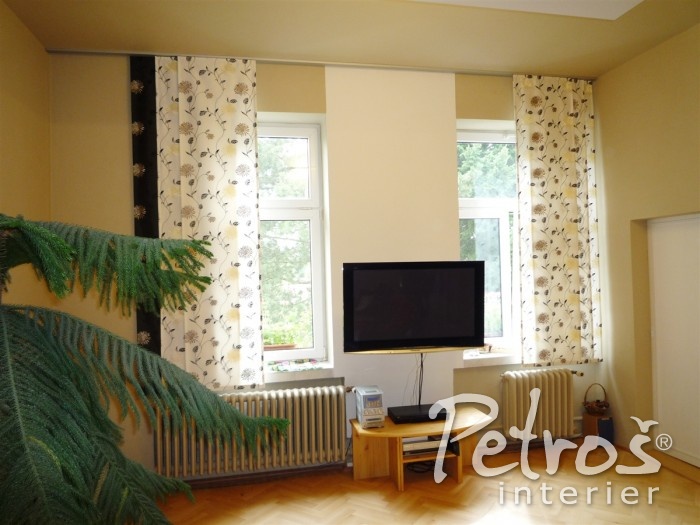 Our tip: